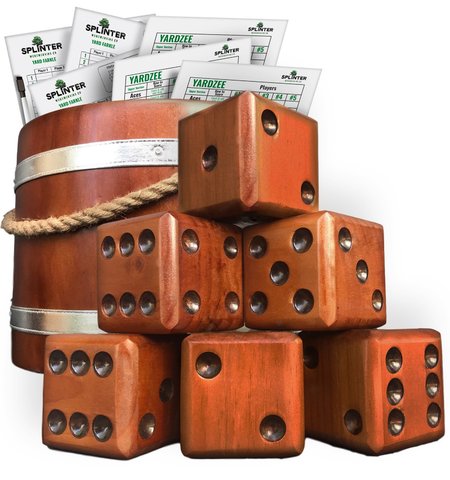 Yardzee/ Yard Farkle
Age Group: 5 yrs & Up
Attendants: 1




Includes dry earase board to keep score!

This Game is a great addition to your party! You will be able to entertain more guests from the kids in the bounce house to the adults that come to hang out. Everyone will have something fun to do!

**Weather resistant jumbo version of the classic dice games. Handcrafted from 100% Pine. Rounded edges for safety and comfort. Custom carved dots and weather resistant finish. 150 Times the size and of the vintage board game. Includes wood bucket for easy rolling!